Overview

A short portfolio

Curriculum Vitae
The Viennese Georg Eckmayr is a multidisciplinary artist, researcher and lecturer. He studied digital art at the class of Peter Weibel under whose supervision he also completed and defended his doctoral thesis on technical images.



→

Art: As an artist, I am interested in the (non-conscious) interconnection of physical and machine-based perception. To address this field my art operates with contrasts and ambivalences, with contradiction as a productive force.


→

Research: His research focus is on digital culture and knowledge systems and the digital operative space.

>> READ MORE

Current / upcoming
︎︎︎ 2023 Group Exhibition – THE VIENNA ART WEEK 2023 EXHIBITION


Artworks

surfaces – (songs of algorithm)

→ Networked Screen Sculptures


■ A modular, scale-able monument for mobiles, desktop, or large scale white-cube settings. Various audio-visuals bundled via one smart contract into a modular installation / 2023

My networked sculpture surfaces - songs of algorithm is an example of an artwork which is not designed for a specific viewing situation. It is adaptive and scale-able and can be shown within white cube settings but also in any social gathering as long as at least two devices (and the audiovisuals) are present. >> READ MORE


The QUANTS – A Profile Pictures Choir

→ Digitally signed


■ Hello World! We are the entities inhabiting the space between digital realm and human gesture.
>> READ MORE
>> LINK to the Collection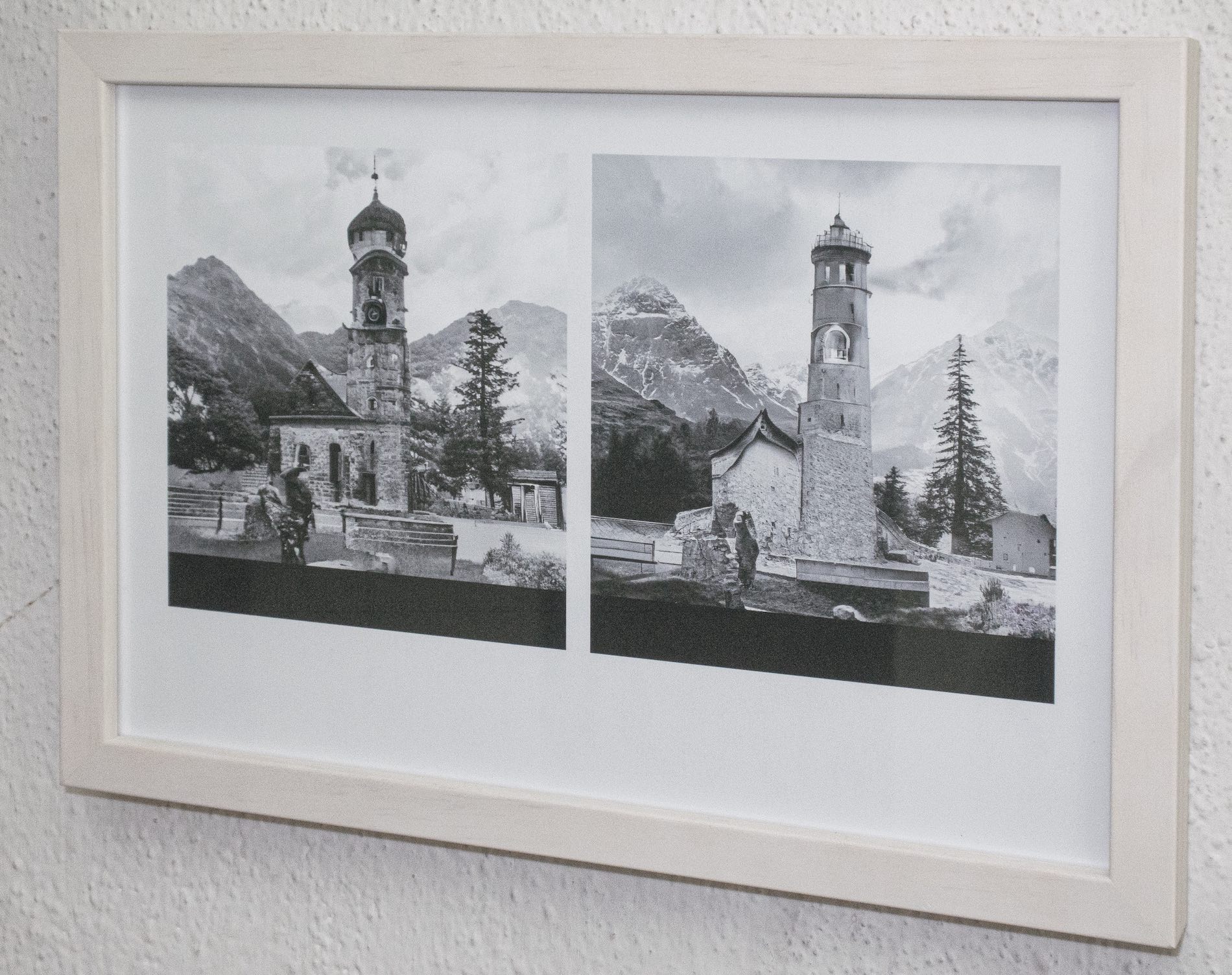 a generic landscape


→ Machine Languages, Experimental Work

■ Installation –

Interpretations of the Landscape around Bschlabs by an machine fed by the collective non-consciousness of the web / 2022
>> READ MORE


The Digital Abilitiy to Perceive Walls
→ Software work
■ Screenvideo showing the artificial
intelligence at work. It grants the shark in the pool the ability to perceive borders and react according to it. The shark is programmed in a way, that it recognises obstacles and turns if they appear ahead.
>> READ MORE
The Ability to Perceive

■

Niemandsland, Inverse Map, Digital Drawn, Ink-Jet Print / 2021
>> READ MORE


Open Water

■

Animation Film, 8 Minutes / 2020-2021
>> READ MORE



RESCUE


■

Animated ASMR movies, Inkjet Distortions, Ink-Jet Prints on wood / 202. We shape our environment and thus we shape the behavior of all living and non-living entities on the this planet.
>> READ MORE



Relics from the Internet


■ Robotic d

rawings of factual objects found on the internet (around 180 cm x 130 cm) / 2018
>> READ MORE

THE BUG

→ Machine Languages, Robotic Performance


■ Drawing Machine, Paper Sheets, Video, HD / 2015.


A Robot is drawing endlessly original moments of a dying bug.
>> READ MORE


they are mine!


→ Machine Languages, Experimental Work


■

Ink-Jet Prints 29x21 cm, Video Loop Full HD / 2017 >> Reconstruction of facial biometric data via a reconstructive algorithm. Making a symbolic bid for power.
>> READ MORE


Iconic Landscapes

■ Inkjet-Print, 140 cmx110 cm / 2015


Non-reversible transformations of the iconic quality of images
>> READ MORE

False Memory Syndrom

→ Collaboration




■ Short Documentary, 7 minutes, HD / 2020


Can you document something, that did not happen?
>> READ MORE


A landscape of me

→ Collaboration




■ Video, 9 minutes, HD, C-Prints / 2016


A re-enactment of the ideal subject represented in The Birth of Venus
>> READ MORE


Impressions

■ Scanography, C-Prints, 96cm x 70cm / 2014


Various imprintings on skin
>> READ MORE

Desire Lines

■ Scanography (Flatbedscans), C-Prints, mounted on aluminum / 2008


>> READ MORE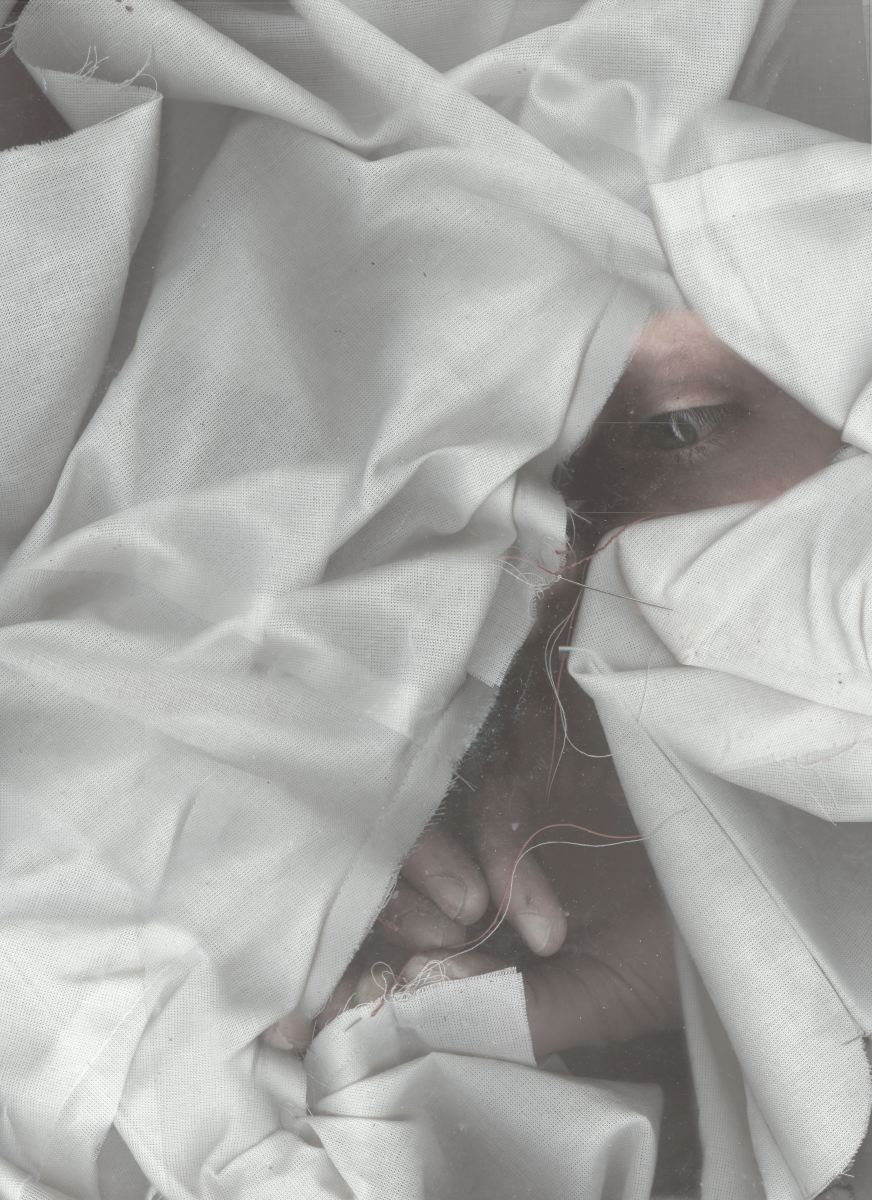 Anima Materia

■ Scanography, Installation, c-prints, 70x96cm, digital compositions, mounted on aluminium / 2006. >>

A transformation from body to object. I am becoming a suit...
>> READ MORE

Research &
Lectures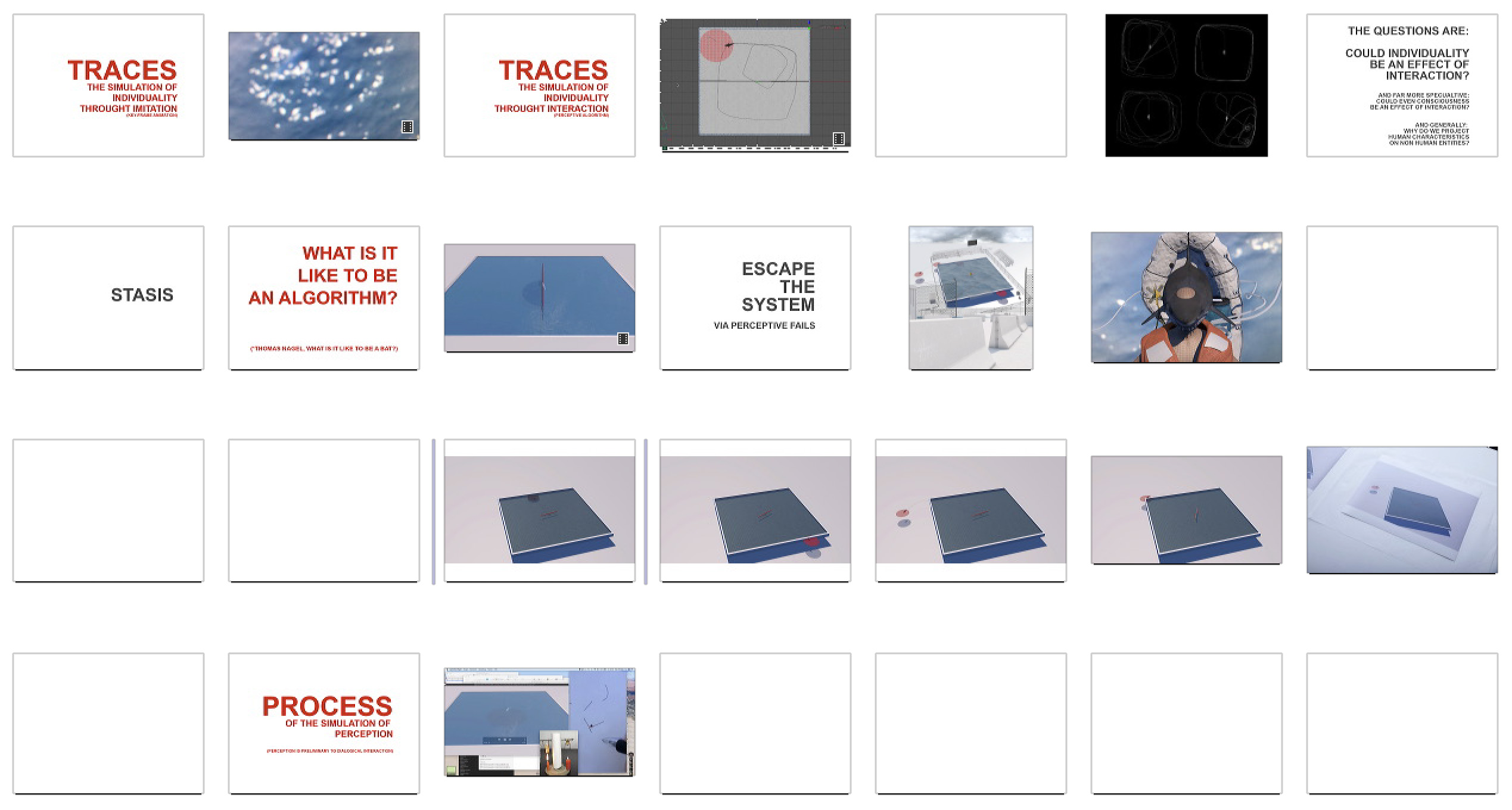 ︎ Homeostasis – The Ability to Perceive Walls

Artificial Intelligence, Experiment, Animationfilm, Ink-Jet Prints / 2020
>> Creating a perceptive System. An attepmt to simulate individuality

The questions are: Could individualitybe an effect of interaction?And far more specualtive: could even consciousness be an effect of interaction? Generally: Why do we project human characteristics on non human entities?


︎ Overview lectures


University Vienna, Department Theater-, Film- und Media Sciences, Althanstrasse 14 (UZA II), 1090 Wien

2023W VO+VI Structures of the Digital Operative Space - Technology, Knowledge, Speech & Interpretative Authority
2023S VO+VI Lecture Media History - The genesis of digital operative space - A media theoretical approach
2021S UE Multiperspektiv - Finding digital factual truth, in between science, narratives, identity and algorithms
2020W VO Lecture Media History - The genesis of digital operative space - A media theoretical approach
2020S The Ability to Perceive Walls - Artistic research and artificial intelligence
2019S UE Digital Speech Acts: A theory of digital media
2018W PS Proseminar Mediatheroy - Rethink Media


University for applied sciences St. Poelten, Department Media and Digital Technologies, 2009 - now

Study programmes:
Digital Design (MA)
Digital Media Production (MA)
Digital Media Technologies (MA)
Interactive Technologies (MA)
Media Technology (BA)


︎ Recent papers & articles


In publication:
> Der Akt des digitalen Erzählens Walter Benjamin & digital Culture, Hg. Christian Schulte, 2024


Published:
> Clickbait Politics - Im Nebel der Institutionen @ Berliner Gazette, 2016
> Clickbait Politics - Populismus goes Smartphone @ Berliner Gazette, 2016 > Clickbait Politics - Von reddit lernen @ Berliner Gazette, 2016
> Totales Sehen im Netz: Wie Medien mit der visuellen Darstellung des Todes umgehen @ Berliner Gazette, 2015
> (Un)sichtbare Opfer im Syrienkonflikt @ telepolis.de, 2015
> Unsichtbare Politik, multiple Persoenlichkeiten, elektronische Darsteller, in Next Generation, New Ideas, VWH Verlag, 2011