Overview

A Short Selection of Works

>> CV
The Viennese Georg Eckmayr is an artist, researcher and lecturer.
He studied digital art at the class of Peter Weibel under whose supervision he also completed and defended his doctoral thesis on technical images.

He specialises in moving imagery, films and installations in space or in form of coded structures to produce a body of work, coming full circle despite its multi-formity.



Artworks – Pure digital
RESCUE – Drwoning by Numbers
Studies of Anthropological Forms – This collection is about our interactions with the environment we live in; nature, landscape, life, algorithms, machines. We are in constant interaction with these entities. And these interactions are more and more shaped by numbers. By numbers we drown in. / 2022



>> LINK to the Collection



>> READ MORE




Artworks – Installations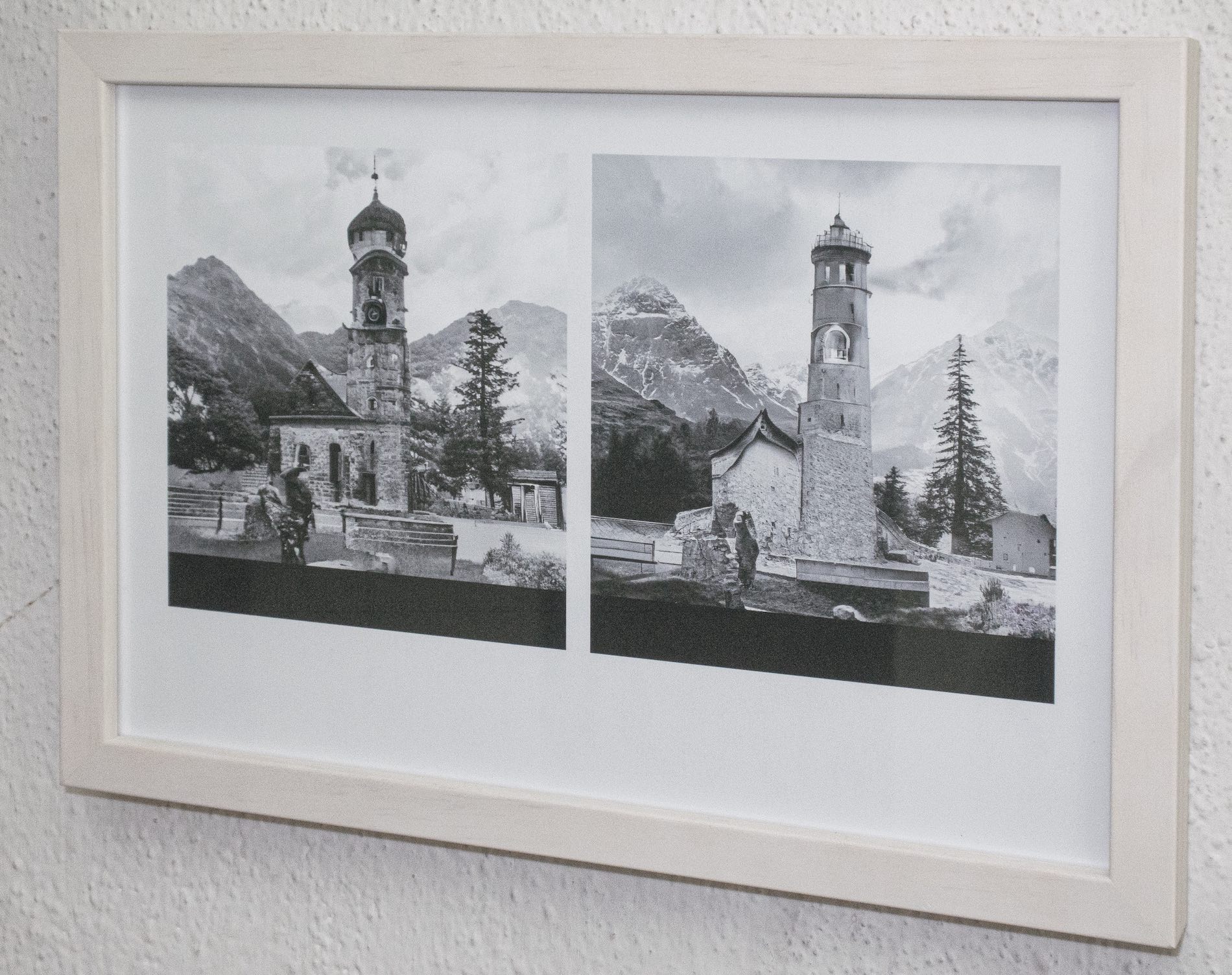 a generic landscape

Interpretations of the Landscape around Bschlabs by an machine fed by the collective non-consciousness, the web / 2022>> READ MORE


The Ability to Perceive
Niemandsland, Inverse Map, Digital Drawn, Ink-Jet Print / 2021
>> READ MORE

The Ability to Perceive
Artificial Intelligence, Animationfilm, Ink-Jet Prints / 2021
>> READ MORE


Open Water
Animation Film, 8 Minutes / 2020-2021
>> READ MORE


Relics from the Internet
Drawings of factual objects found on the internet (around 180 cm x 130 cm) / 2018
>> READ MORE
THE BUG
Robotic Performance, Drawing Machine, Paper Sheets, Video, HD / 2015
A Robots is drawing endlessly original moments of a dying bug.
>> READ MORE
they are mine!
Ink-Jet Prints 29x21 cm, Video Loop Full HD / 2017 >> Reconstruction of facial biometric data via a reconstructive algorithm. Making a symbolic bid for power.
>> READ MORE
Iconic Landscapes
Inkjet-Print, 140 cmx110 cm / 2015
Non-reversible transformations of the iconic quality of images
>> READ MORE
A landscape of me
Video, 9 minutes, HD, C-Prints / 2016
A re-enactment of the ideal subject represented in The Birth of Venus
>> READ MORE
Impressions
C-Prints, 96cm x 70cm / 2014
Various imprintings on skin
>> READ MORE
Desire Lines
Flatbedscans, C-Prints, mounted on aluminum / 2008
A firm grip.
>> READ MORE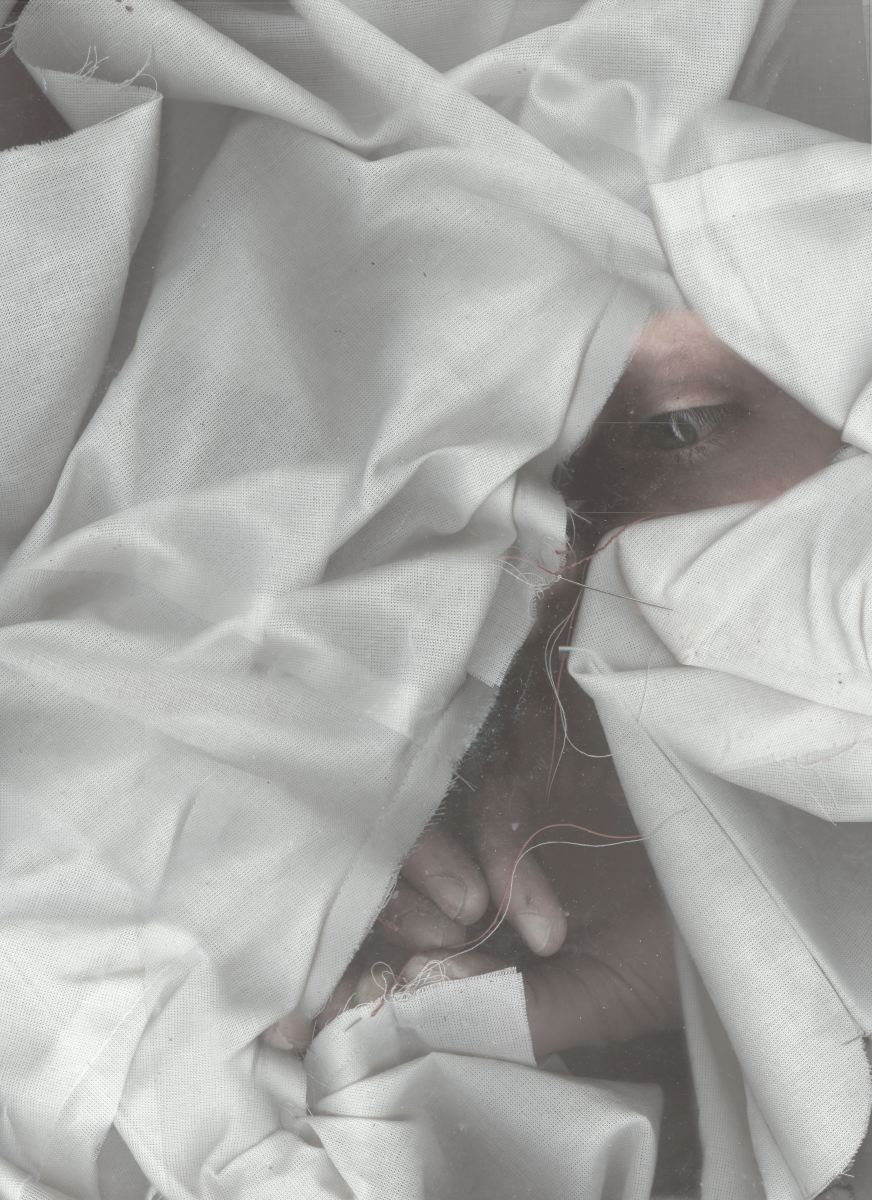 Anima Materia
Installation, c-prints, 70x96cm, digital compositions, mounted on aluminium / 2006
A transformation from body to object. I am becoming a suit...
>> READ MORE
Research &
Lectures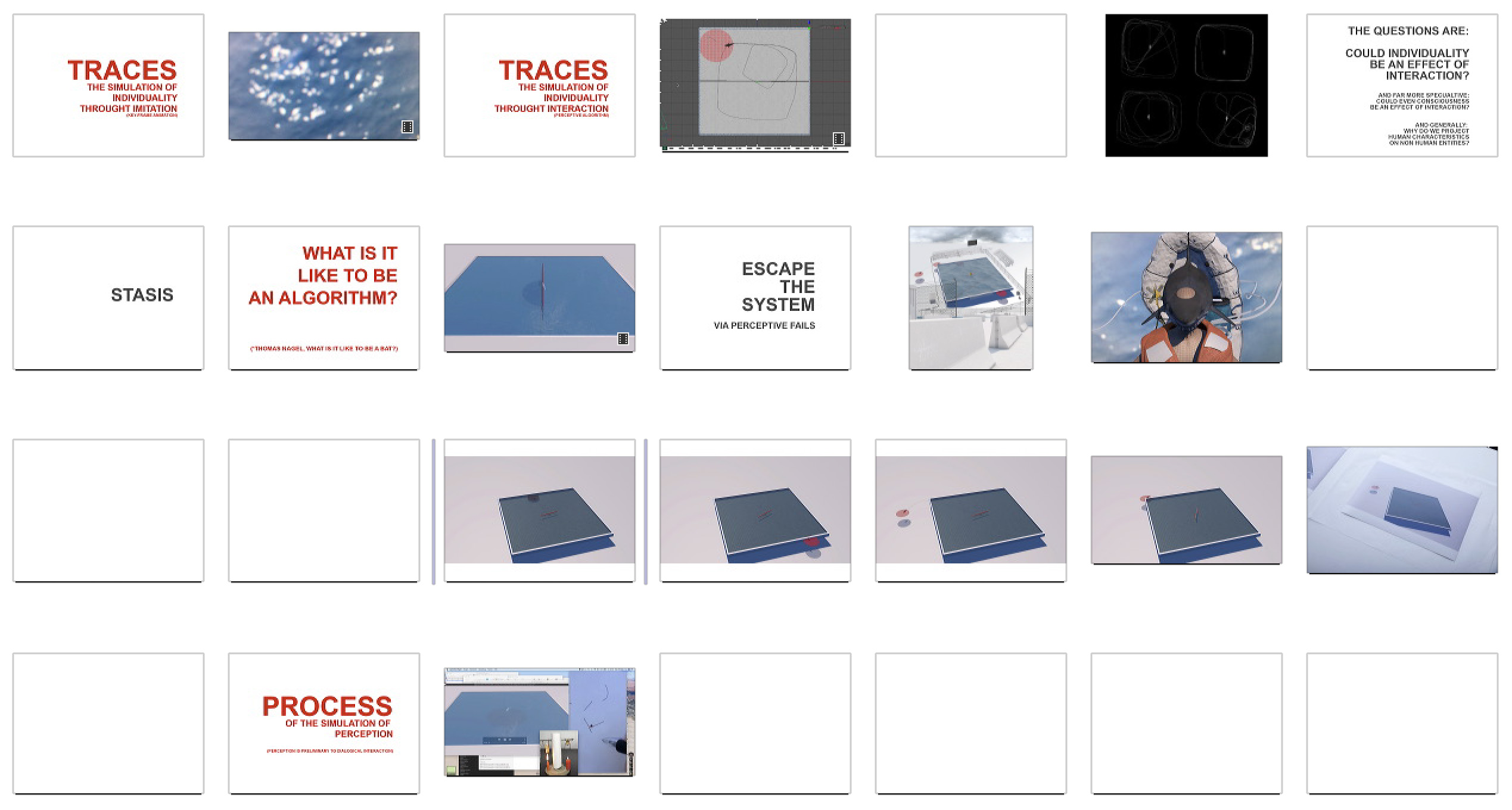 Homeostasis – The Ability to Perceive Walls
Artificial Intelligence, Experiment, Animationfilm, Ink-Jet Prints / 2020
>> Creating a perceptive System. An attepmt to simulate individuality

The questions are: Could individualitybe an effect of interaction?And far more specualtive: could even consciousness be an effect of interaction? Generally: Why do we project human characteristics on non human entities?



︎ Recent lectures

University Vienna, Department Theater-, Film- und Media Sciences, Althanstrasse 14 (UZA II), 1090 Wien

2021S UE Multiperspektiv - Finding digital factual truth, in between science, narratives, identity and algorithms
2020W VO Lecture Media History - The genesis of digital operative space - A media theoretical approach
2020S The Ability to Perceive Walls - Artistic research and artificial intelligence
2019W VO Lecture Media History - The genesis of digital operative space - A media theoretical approach
2019S UE Digital Speech Acts: A theory of digital media
2018W PS Proseminar Mediatheroy - Rethink Media
2018S PS Proseminar Mediatheroy - Rethink Media

University for applied sciences St. Poelten, Department Media and Digital Technologies

2009 - now

Study programmes:
Digital Design (MA)
Digital Media Production (MA)
Digital Media Technologies (MA)
Interactive Technologies (MA)
Media Technology (BA)